Swasthvritta - स्वास्थ्य व्रित्त
Department of Swasthavritta and Yoga (Preventive & Social Medicine)
Subject deals with theory and practical application for maintenance of positive health
Principles and application of Yogic practice.
Theory of preventive and social medicine
Adoption of regimen described for daily routine, seasonal routines, healthy tips etc.
Importance of good behavior in prevention of mental and spiritual misbehaviors.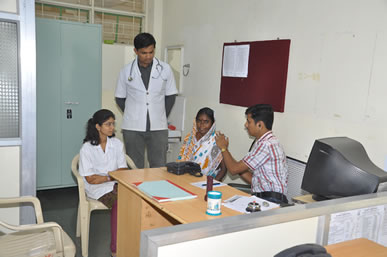 Instruments & Equipments
1) 01 Lactometer .
Super Specialty of Faculty
• ROTP :
 Dr. Shahane V. C.
 - Teacher Training At. Hadapsar.
 - CME on Yoga at MDNIY, New Delhi.
• Examination Panel :
 Dr. Sahane V.C.
 - MUHS Nashik.
• Other Activities :
 Dr. Sahane V.C.
 - Eductional Visit.
 - Water Purification Center
 - Industrial Visit.
 - Milk Processing, Collection, chilling Center - Kushtdham, Rehabilition of Leprosy Patient .
 - Sanitation - Mal Missaran Visit.
 - Nisargopchar Centre.
 - Yogopadhar Kendra Yoga Institute.
 - Mother & Child Health Center / Vaccination Center.
The List of Essential equipments / instruments / machineries / charts / models etc.